Sustainability's Secret Sauce is You
You start the conversation
You make the difference
You tip the scales
Are You Alone?
20 years ago the answer would've been, "Absolutely!"  Today there is no shortage of well-trained professionals eager to put their skills to work for you. The big task is no longer can you do it, but how to form the best team to produce the best project. Whether you care about the environment of a single room, or the environment of the entire planet, this is a great time for your project.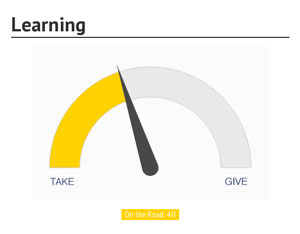 Working Inspired
Pretty easy to approach an unwanted task with a sigh. What if we turn that around and breath in? Sounds simple, perhaps simplistic, but it works. To say, "Aha" instead of "Uh-oh" when a challenge reveals itself. Hundreds of times a day we interact with people who approach their work, and their work with us, with one of those attitudes. We prefer "Aha!"
Why Build Green
Energy-use reduction tops the environmental reasons for green building–90% of firms cite it as an important reason to go green. However, at least 75% rate all the environmental reasons as important. Energy–use reduction is directly equated to a cost line item, making it universally appealing as a reason to invest in green projects.
World Green Building Trends – Report
Reduce Energy Use

90%

90%

Lower Greenhouse Gas Emissions (Europe)

27%

27%

Protect Natural Resources

27%

27%

Reduce Water Consumption

25%

25%

Improve Indoor Air Quality

17%

17%
Do Owners Want to Save Money?
99.3% Say YES
Naturally, no challenging surprises during a project is the goal, but the real world always has the last say. Surround yourself with a team that keeps their mind open to the best solutions if and when the alarm sounds.
There is a dizzying amount of technology ready to be brought to bear to render a project sustainable: built–in solar roof panels, storm water storage and reuse, permeable pavement, LED lighting systems, green roofs, intelligent HVAC systems, … Marry the systems together well and the project creates a sophisticated environment designed to ease the load on the system and return resources to their natural place -Which includes the owner's wallet.

The U.S. Green Building Council® is committed to a prosperous and sustainable future for our nation through cost-efficient and energy-saving green buildings. GreenBlueprint has been a USGBC member in good standing since 2008.

The LEED AP BD+C credential indicates professionals with expertise in the design and construction phases of green buildings serving the commercial, residential, education and healthcare sectors. The specialty denotes practical knowledge in the LEED for New Construction and Design.
A Certified Sustainable Building Advisor is a leader in the green building field who has met very high standards for green building knowledge. The designation is earned through professional training and practical experience culminating with passing a national final exam.
You started this conversation in your head...